Jones Solution Splitboard – die das Splitboard für alle Bedigungen
Das Solution Splitboard ist die All-Terrain Lösung. Der Directional Freeride Shape, das Directional Rocker Profile, ein mittlerer Flex und die 3D Contour Base 3.0 machen das Board verspielt. Gleichzeitig hast du dennoch genügend Response, um anspruchsvolle Lines zu fahren. Zur neuen Saison hat der Shape ein Update mit noch mehr Taper bekommen,und bietet somit noch mehr Float im weißen Gold. Abgerundet wir das Solution Splitboard mit Hardware von Karakoram.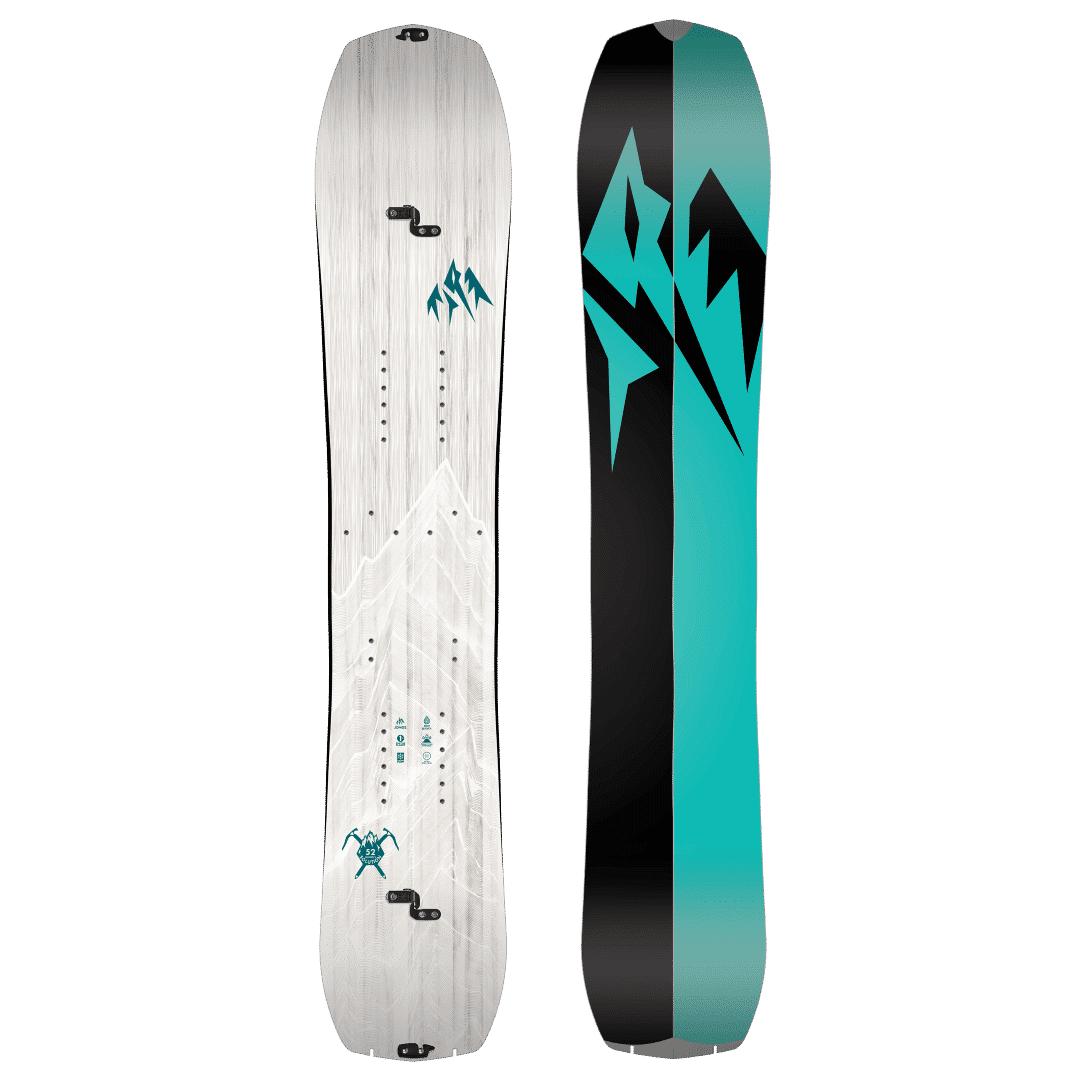 Alles auf einen Blick:
Shape: Directional Freeride Shape, 3D Contour Base 3.0
Vorspannung: Directional Rocker
Terrain: Splitboard
Level: Advanced / Pro
Flex: 8/10
Kern: Ultra Split Core (Paulownia mit Pappel-Stringern)
Glassing: Triax Fiberglas
Topsheet: Textured Eco-Plastic Topsheet
Base: Gesinterte 9900 Base
Extras: Karakoram Splitboard Hardware, Power Basalt Stringer, Stainless Steel Verstärkungen, nachhaltige Flax/Basalt Stringer
Längen:146 cm, 149 cm, 152 cm, 155 cm
Preis: 899,95 €
This is my go-to split board. The Solution is the perfect board for a variety of conditions, I feel like I can count on it no matter what the snow is like. It really holds an edge, has great response for fast turns, and lots of float with the 3D cambered nose.