Womens Flagship

Es gibt Snowboards und es gibt Snowboards, bei denen du von der ersten Sekunde an weisst, das alles stimmt. So wie das Womens Flagship von Jones.
Das Flagship ist das Freeride / All-Mountain Board, das seit dem ersten Tag einen festen Platz im Jones Quiver hat. Mit einem getaperten Directional Shape, Jones'3D Contour Base 3.0 und einem Directional Rocker, einer Mischung aus einer Camber zwischen den Beinen und einem größeren Rocker an der Nose als am Tail, hast du die perfekte Mischung aus Auftrieb, Kontrolle und schneller Ansprache. Mit dem mittelsteifen Brett sind dir im Powder und auf derPiste keine Grenzen gesetzt.
Snowboarderinnen wie Elena Hight vertrauen auf dieses Snowboard – und was man mit ihm so alles anstellen kann, könnt ihr im Streifen Blank Canvas sehen!
The Flagship is everything I have ever wanted in a snowboard wrapped up into one. This board makes snowboarding fun. It has a tapered side cut with a big floaty nose for pow. It is stiff enough to hold an edge on groomers or ice, but still has the pop and response for getting freestyley, whether you are seeing out side hits or jumps or cliffs.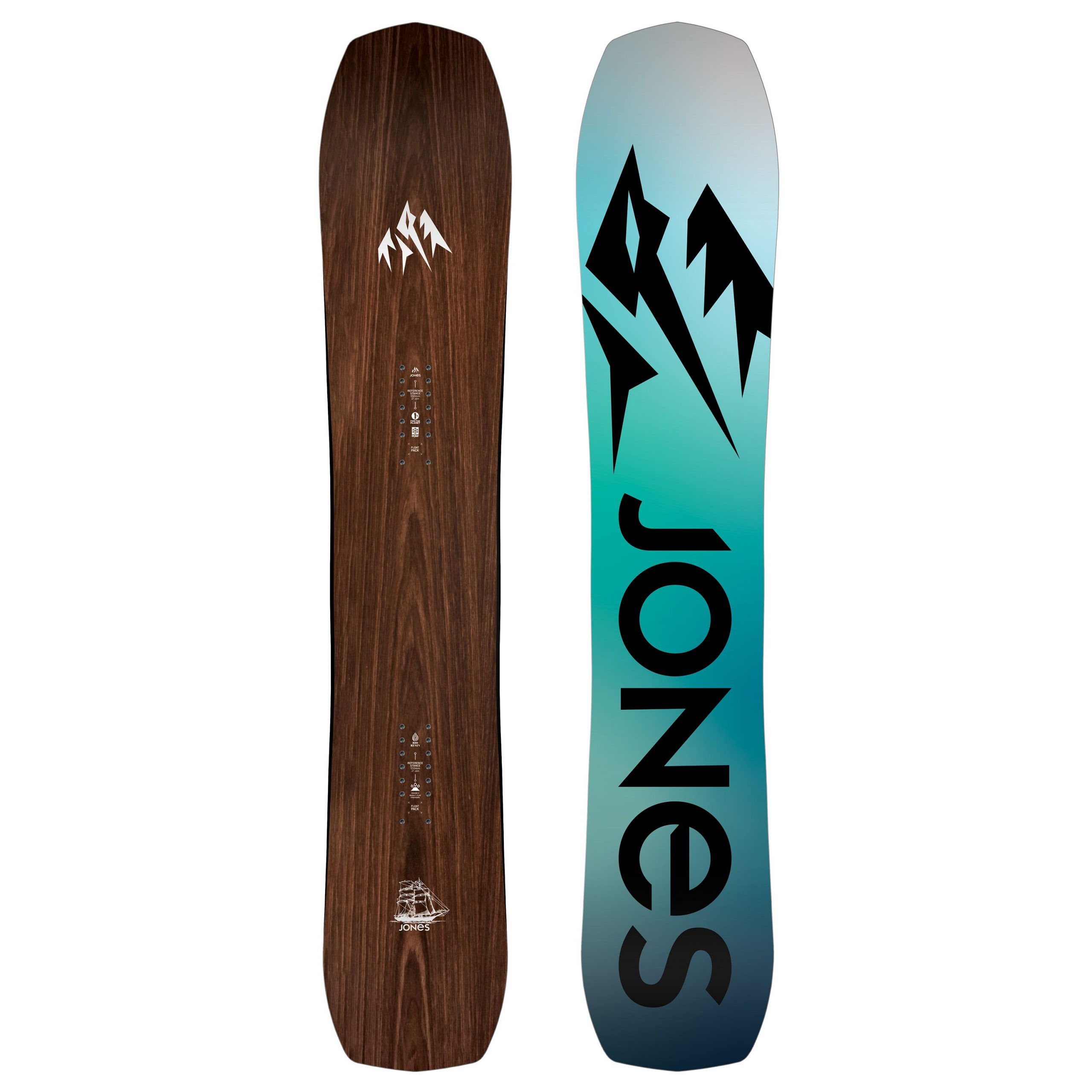 Alles auf einen Blick
Shape: Tapered Directional Shape, 3D Contour Base 3.0
Vorspannung: Directional Rocker
Terrain: Freeride / All-Mountain
Level: Advanced / Pro
Flex : 8/10
Kern: Power Core (Hartholz mit Bambus Stingern)
Glassing: Triax Fiberglas
Topsheet: Engineered Wood Veneer
Base: Gesinterte 9900 Base
Extras: Nachhaltige Flax/Basalt Stringer, umweltfreundliche Produktion, nachhaltige und recycelte Materialien
Längen: 146 cm, 149 cm, 152 cm, 155 cm
Preis: 649,95 €