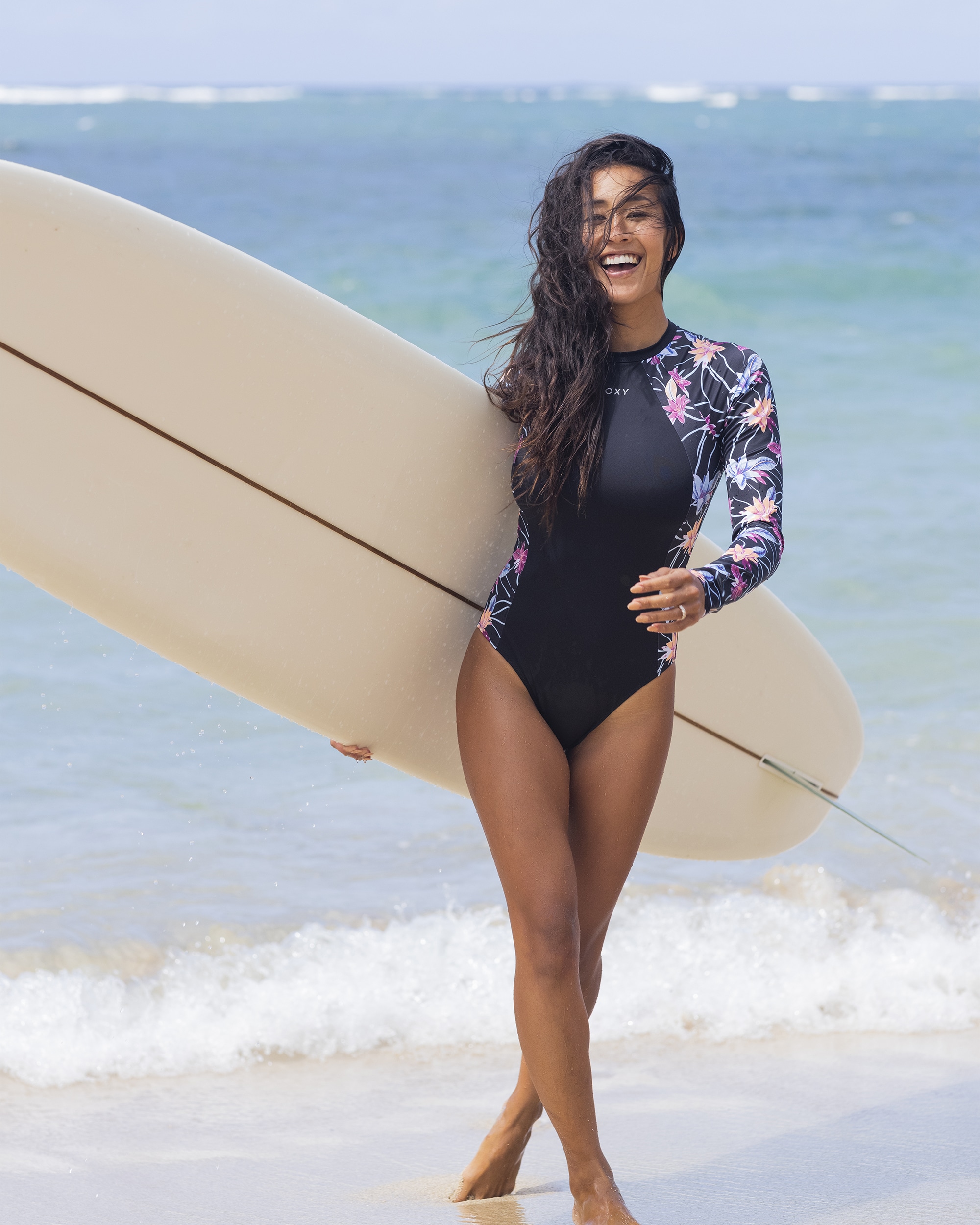 Ein bunter Mix von Kelia Moniz
Wir lieben Kelia Moniz – ihren einzigartigen Style auf dem Longboard, ihre sympathische Art und genauso die Kollektion, die sie für Roxy entworfen hat. Grund genug nachzufragen, welche Songs Kelia im Ohr hat.
Wer an elegante Longboarderinnen denkt, dem fällt sicher gleich Kelia ein. Die Hawaiianerin tänzelt so grazil über das Wasser, wie es nur wenige Surferinnen tun. Kein Wunder, ist sie mit ihren vier Brüdern mit dem Meer vor der Haustür auf.
Kelia kann aber nicht nur verdammt gut surfen (auch auf dem Shortboard), sie modelt auch nebenbei, hat eine Kollektion mit Freundin Hailey Bieber die "Sister Collection" und nun auch die "Kelia Active" Kollektion für ROXY rausgebracht und ist Mutter ihres einjährigen Sohnes.
Wir wollten von der Powerfrau wissen, ohne welche Lieder es bei ihr nicht geht….
This will be the most inconsistent, probably confusing playlist of all time. It's a mix of my classic faves from my local bands like Maoli to some of my recent over played tunes like Cocomelon. Luckily my son has great taste in music and loves Bob Marley, and his all time favorite Justin Bieber so it's played often in my house these days. Enjoy cause this is the most RANDOM playlist of all time.
Die Rider's Playlist von Kelia Moniz
Noch mehr Musik
Entdecke neue Musik und Playlists, die dich perfekt auf dein nächstes Surf-, Snow- oder Bike-Abenteuer einstimmen oder die Vibes aufleben lassen!