Hailey Bieber und Kelia Moniz machen gemeinsame Sache: Die Roxy Sister Collection
Was für eine Kollaboration. Zusammen mit Roxy bringen die Freundinnen Hailey Bieber und Longboard Champion Kelia Moniz diesen Frühling die dritte Sister Kollektion auf den Markt.
Kelia Moniz ist nicht nur 2-fach Longboard Champion, sie ist auch eine der elegantesten und vielseitigsten Surferinnen. Ihr wichtigstes  Ziel, das Frauen Surfen größer zu machen, verfolgt sie auf dem Wasser und an Land.
Kelia and I share a love of a tomboy style with a feminine twist and this really shines through in the latest Sister collection we designed with ROXY.
It's a great mix of oversized pieces, chunky sweats and flattering swim in some of my favorite colors. The collection is perfect to lounge at the beach, wear for drinks with friends… and surf of course!"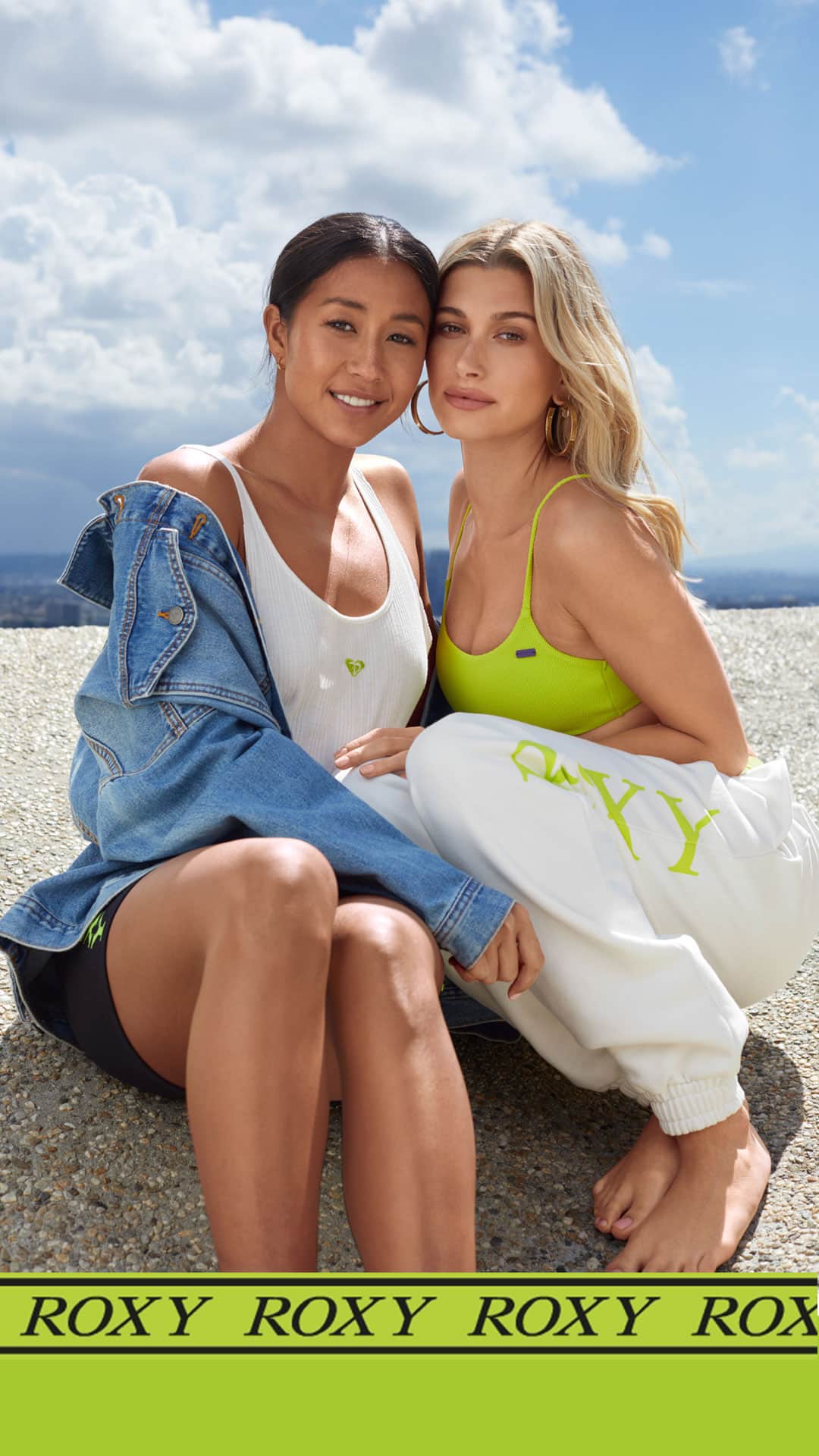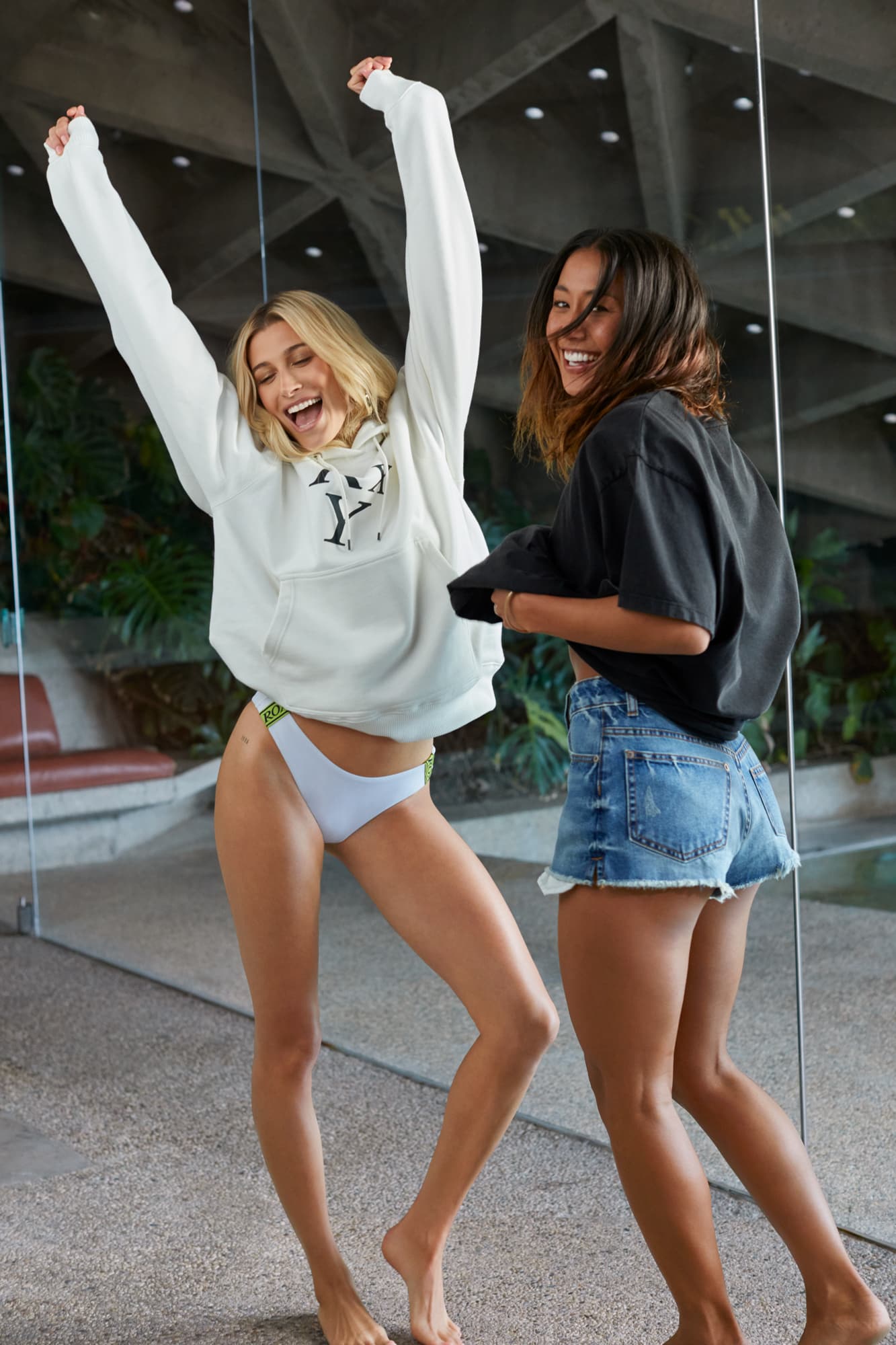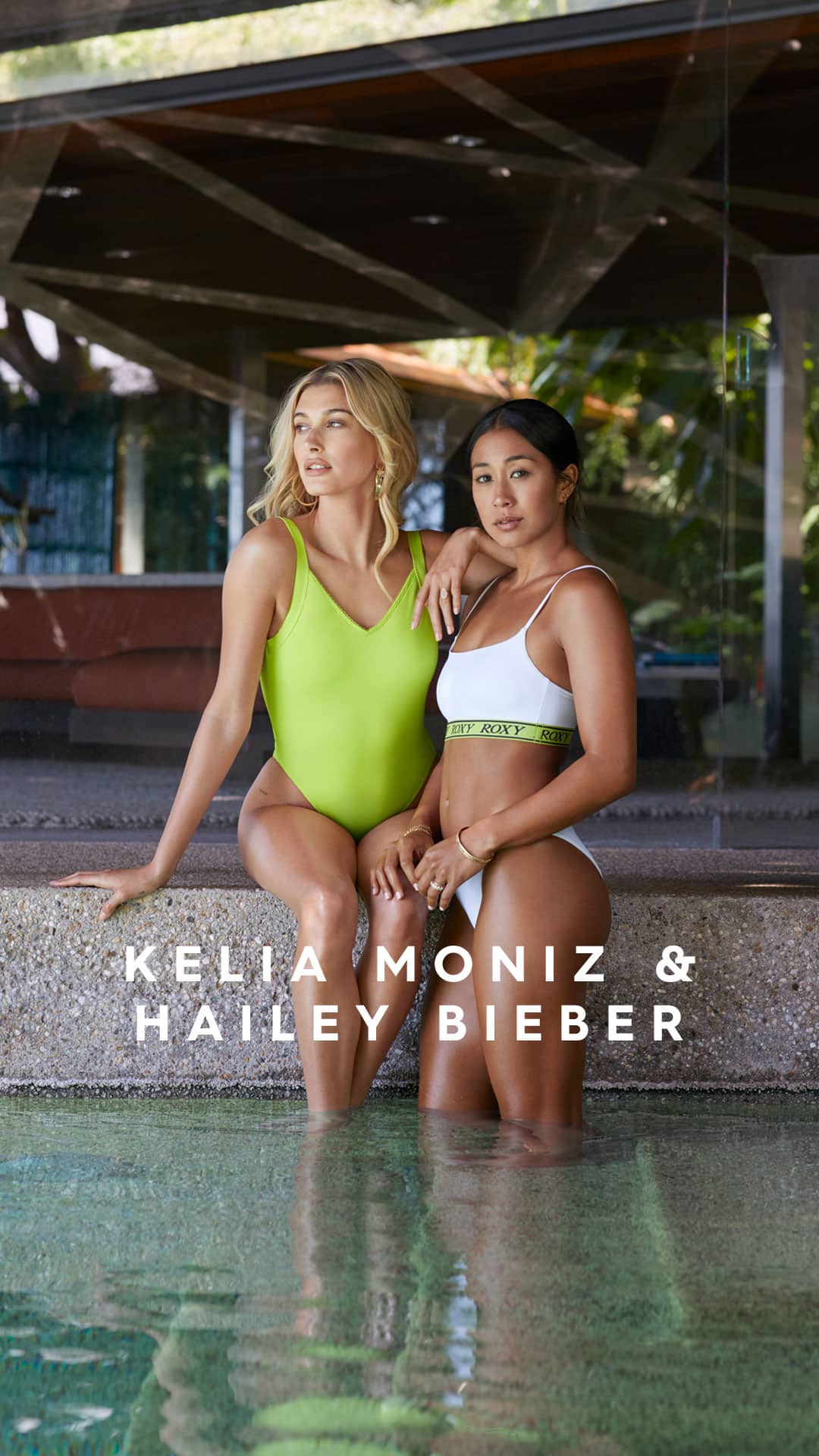 Aber Kelia hat mehr als nur Surfen im Kopf, die "Sister" von der South Shore bringt diesen Frühling zusammen mit Model Hailey Bieber eine weitere Kollektion an den Start. Die Sister Kollektion, die in Zusammenarbeit mit Roxy entstanden ist, ist anders als die zwei vorherigen Sister Kollektionen:
 "We kept things really neutral with whites and obviously denim, and then we added a pop of color with some lime green" , sagt Kelia. Die Kollektion ist neutral mit viel weiß und Denim und bringt mit Lime-Grün den nötigen Pop.
Der Style ist urbaner und die Kollektion beinhaltet eine große Auswahl an Produkten von Sweats über Shirts, Swimwear und mehr.
Entdeckt die Styles des Roxy Sister Collection