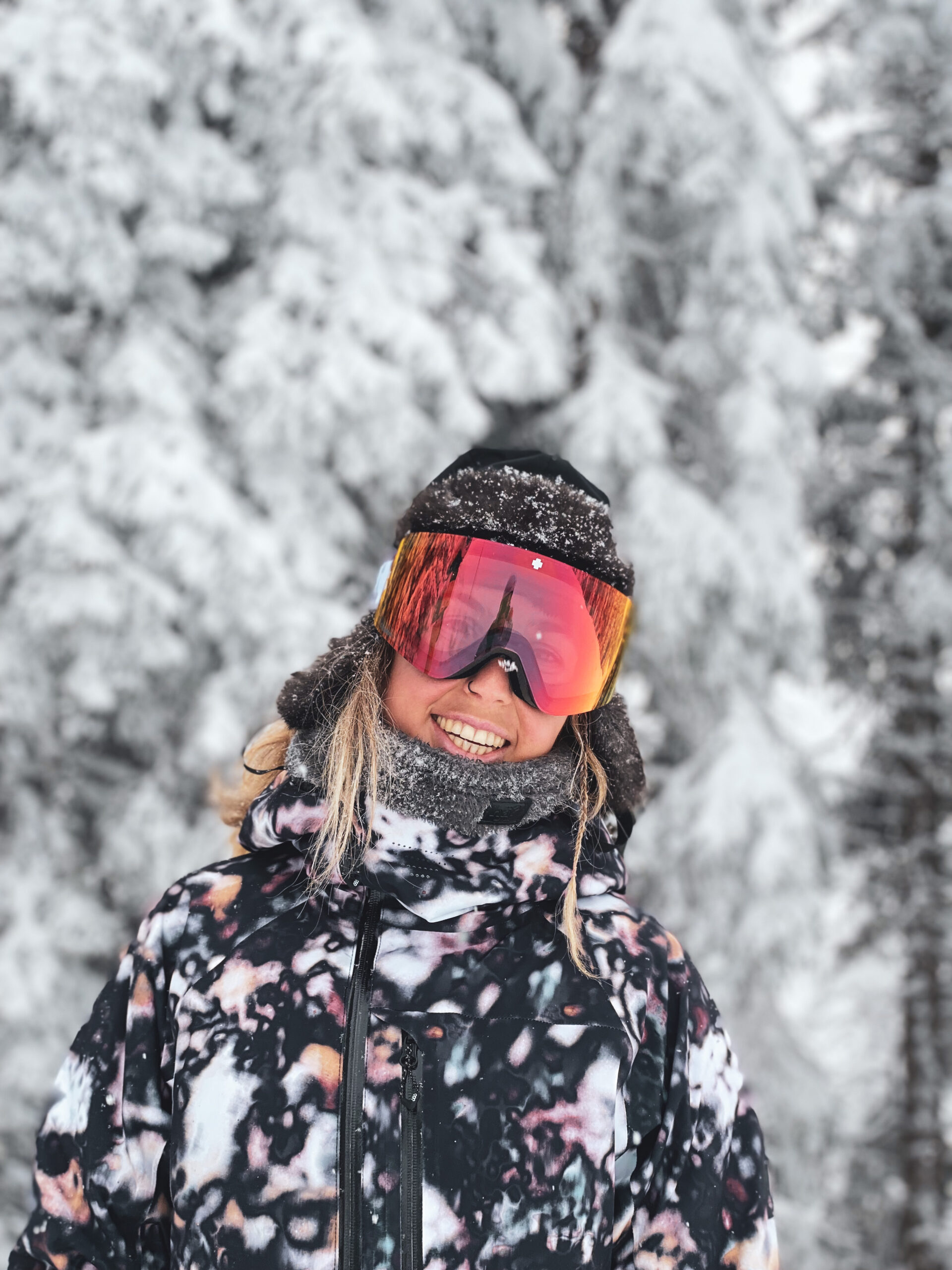 Gute Laune Sound von Celia Petrig
Celia Petrig liebt und lebt Boardsport. Die 26-jährige Schweizerin hat fast immer ein Brett unter ihren Füßen und freut sich täglich in ihrer Heimat Laax über die Freiheit, ihren Traum zu leben.
Snowboard, Surfboard oder Skateboard – es gibt kein Brett, das Celia nicht beherrscht. Schon in jungen Jahren tobte sie sich im Powder in ihrem Home Resort Hoch Ybrig aus. Da war die Karriere als Profi praktisch schon vorherbestimmt.
In der Zwischenzeit lebt sie seit etlichen Saisonen in ihrer Wahlheimat Laax und freut sich dort nicht nur über einen der besten Snowparks Europas, sondern auch über die vielen Powderruns.
Aktuell kannst du Celia im Nitro-Streifen VÁMONOS  sehen.
Welche Songs für Celia beim Snowboaren für Stimmung sorgen, verrät sie uns in der Riders Playlist.
I couldn't live without music and especially while snowboarding it just gives me the motivation and makes everything more special.  I love a lot of different music styles. at the moment I am a lot into dreamy music, as well as some dancy tracks. Go give it a listen!
Rider's Playlist Celia Petrig
Noch mehr Musik
Entdecke neue Musik und Playlists, die dich perfekt auf dein nächstes Surf-, Snow- oder Bike-Abenteuer einstimmen oder die Vibes aufleben lassen!